LONDON
CREATIVE CLASSES, HOLIDAY WORKSHOPS AND UNIQUE PARTIES
Summer Term
26th April to 12th July 2022
Half Term : 31st May 2022
The classes will also be capped at 8 children per attendance to ensure all feel comfortable in our COVID safe venue.
Please note: With any multiple or sibling bookings you will receive an automatic discount.
Any questions or queries for bookings, please contact Harriet for support and check our T&Cs.
For Class and Workshops Timetables and for making Bookings please click on the lables below for the Class Term and Holiday Workshops to show whats on. Click on Parties for more information.
DOUBLE CLICK ON SUMMER FOR TIMETABLE
Summer parties or get togethers
Planning a summer BBQ with friends and family or a gathering in the garden or park when this lock down is over? Creative Movements would be happy to entertain the kids! 
Summer time discounted offer only - email Harriet@creativemovements.co.uk for more information. 
PARTIES WITH A CREATIVE TWIST
Themed Parties
Parties are for children turning 3 years old to 8 years old. The children can immerse themselves in their chosen theme through storytelling, movement/dance, games, roleplay, imagination and adventure.
Parties are planned with your child's ideas in mind, and we can include anything they wish, to insure the party is unique and special to them. The sky's the limit to their imagination and we also love to create bespoke themes around their ideas.
We supply the music and will bring along some props. Creative Movements is very much imagination based and with all the movement and drama we aim to have the children involved and entertained throughout. If there are any specific props, theme parts, music and games you would like to include we are happy to do so.
There is the option of a colouring/craft activity for the children to do while the guests are arriving (1½ and 2-hour parties) and all materials are included. You can have bespoke props to decorate (e.g. masks, unicorn horn, light saber, magic lamp, fairy wand, etc.) And we also have a talented artist who can hand draw you a bespoke beautiful banner incorporating the party theme with a personalise birthday note.
Every child is special, and so should their party be. That's why we encourage a personal approach to planning and tailoring the party with you and your child in mind.
Examples of some current Birthday Party themes
Disney inspired:
Aladdin, Frozen, Moana, Peter Pan, Mary Poppins, Cinderella, Ariel, Beauty and the Beast, Snow White, Tangled, Jungle Book, Coco, Dumbo Circus
Classics:
Alice in Wonderland, The BFG, Jack and the Beanstalk, Charlie and the Chocolate Factory, Lego Adventure, Minions, Trolls, Winnie the Pooh, Superhero Party, Star Wars, Nut cracker, The Snowman, The Far Away Tree, Paddington, My Little Pony, Paw Patrol, Shimmer and Shine
Let's just go with it:
The Enchanted Forest (land of magical creatures), Circus Party, Disco, Dinosaur Land, Kong Fu warrior, Land of Unicorns, Under the sea, Pirates and Mermaids, Magic Carpet Ride or Magic train ride (be taken to different places – jungle, space sea etc), Treasure Hunt, Musical Theatre, Pyjama Party, Transport Party, Space/rocket to the moon, Disney Cocktail (adventure into the different movies), Choose a child's book, Halloween, Easter, Christmas
Bespoke the Party theme:
Children have a wonderful imagination and its up to Creative Movements to bring what they love to life, using our unique creativity. Any ideas or themes not listed above are possible.
Photos on Instagram @creativemovementsltd and Facebook @creativemovementsltd
Party Information
1 hour party for up to 8 children (no props or banner but if you would like one its +£30) = £230 
1.5 hour party  for up to 8 children (includes bespoke props or banner) = £300 
2 hour party for up to 8 children (includes bespoke props or banner) = £350
Bespoke theme is an additional £50 
Party assistants: 
Most parties require at least one assistant, depending on the theme or age group. 
Parties of 20 to 35 children require two assistants charged at rate show. 
Parties with 35 to 40 and above children are an additional £20. 
Each assistant £50 (1 hour), £60 (1.5hr party), £65 (2 hour party) 
To book your party please contact Harriet - harriet@creativemovements.co.uk 
..................
CLASSES
Dynamic and fun filled creative classes for 18 months old to rising 7 years old.
We know how important it is for your child to gain an understanding of this wonderfully weird world we live in and form their individual personalities.
Our classes are tailored to meet their developmental needs through imagination, stories, role play, music, and movement. We offer them time to explore ideas, build their confidence and express themselves.
The children leave the classroom with understood morals and smiles on their faces.
---
HOLIDAY WORKSHOPS
We are storytelling, moving, role playing and crafting our way through some fantastic workshops.
Whether is be traditional tales or modern stories we have a workshop suited for your child.
---
PARTIES
Book your child's special party for children turning 3 to 8 years old.
Our parties are classic Creative Movements, we use the power of imagination and story telling to enrapture the party boy/girl and friends.
Children get to move, celebrate and be wisked away like magic to thier chosen theme.
We have many themes to choose from or you can bespoke your child's dream party.
*Parties are in all areas of London*
---
For picture gallery please see the more info page slide or our instagram.
---
SCHOOLS
'The Mulberry House School have partnered with Creative Movements for many years now for both lessons and extra-curricular clubs. It is very popular as it is not only fun and interactive but it allows children to express themselves and grow in confidence. The children really benefit from this and the parents thoroughly enjoy watching their end of term shows. We would certainly recommend them!' The Mulberry House School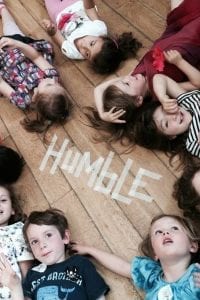 Creative Movements are in schools
" Creative Movements is an innovative and fresh way of interacting with children and teaching them to interact with each other outside the lines of usual social behaviour. It is incredibly fun and the boys look forward to it every week. I could not recommend this class more!" Hereward House School'
We are a popular choice for schools to run classes and clubs.
Our sessions are tailored to meet schools curriculums, EYFS, Montessori and Ofsted requirements.
We carefully select books to help children develop their understanding of the world and morals we should live by.
With our CM essentials - storytelling, imagination, role play, movement, music, art, educational questioning and personal-social- emotional development. Classes can enjoy a creative way of learning.
We are happy to talior CM clubs to suit your school needs. Clubs can be sorted by the school or independantly booked by the parents.
We also often entertain world book days and work with the kids towards end of term shows.
CM has run sessions at the following schools and nurseries:
We would love to tailor a program to suit your school
Please do get in touch with Harriet for further information
Description
Description is not indicated.