LONDON
CREATIVE CLASSES, HOLIDAY WORKSHOPS AND UNIQUE PARTIES
Autumn Term
September 12th to December 12th 2023
Half Term : 24th and 31st October
We have classes on Tuesdays:
At 15.40 for 2 to 4 years old at St Marys Church Hall NW3
At 09.30 for 18months to 3 years old at The Cavendish School, Please book on https://www.happity.co.uk/cavendish-tots
With any multiple or sibling bookings you will receive an automatic discount.
Any questions or queries for bookings, please contact Harriet for support and check our T&Cs.
For Class and Workshops Timetables and for making Bookings please click on the lables below for the Class Term and Holiday Workshops to show whats on. Click on Parties for more information.
DOUBLE CLICK ON AUTUMN FOR TIMETABLE
CLASSES
Dynamic and fun filled creative classes for 18 months old to rising 7 years old.
We know how important it is for your child to gain an understanding of this wonderfully weird world we live in and form their individual personalities.
Our classes are tailored to meet their developmental needs through imagination, stories, role play, music, and movement. We offer them time to explore ideas, build their confidence and express themselves.
The children leave the classroom with understood morals and smiles on their faces.
---
HOLIDAY WORKSHOPS
We are storytelling, moving, role playing and crafting our way through some fantastic workshops.
Whether is be traditional tales or modern stories we have a workshop suited for your child.
---
PARTIES
Book your child's special party for children turning 3 to 8 years old.
Our parties are classic Creative Movements, we use the power of imagination and story telling to enrapture the party boy/girl and friends.
Children get to move, celebrate and be wisked away like magic to thier chosen theme.
We have many themes to choose from or you can bespoke your child's dream party.
PLEASE CLICK ON PARTIES FOR MORE INFORMATION OR EMAIL Harriet@creativemovements.co.uk
*Parties are in all areas of London*
---
For picture gallery please see the more info page slide or our instagram.
---
SCHOOLS
'The Mulberry House School have partnered with Creative Movements for many years now for both lessons and extra-curricular clubs. It is very popular as it is not only fun and interactive but it allows children to express themselves and grow in confidence. The children really benefit from this and the parents thoroughly enjoy watching their end of term shows. We would certainly recommend them!' The Mulberry House School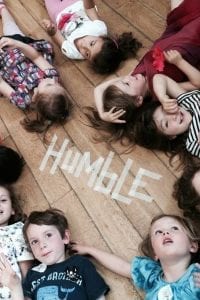 Creative Movements are in schools
" Creative Movements is an innovative and fresh way of interacting with children and teaching them to interact with each other outside the lines of usual social behaviour. It is incredibly fun and the boys look forward to it every week. I could not recommend this class more!" Hereward House School'
We are a popular choice for schools to run classes and clubs.
Our sessions are tailored to meet schools curriculums, EYFS, Montessori and Ofsted requirements.
We carefully select books to help children develop their understanding of the world and morals we should live by.
With our CM essentials - storytelling, imagination, role play, movement, music, art, educational questioning and personal-social- emotional development. Classes can enjoy a creative way of learning.
We are happy to talior CM clubs to suit your school needs. Clubs can be sorted by the school or independantly booked by the parents.
We also often entertain world book days and work with the kids towards end of term shows.
CM has run sessions at the following schools and nurseries:
We would love to tailor a program to suit your school
Please do get in touch with Harriet for further information